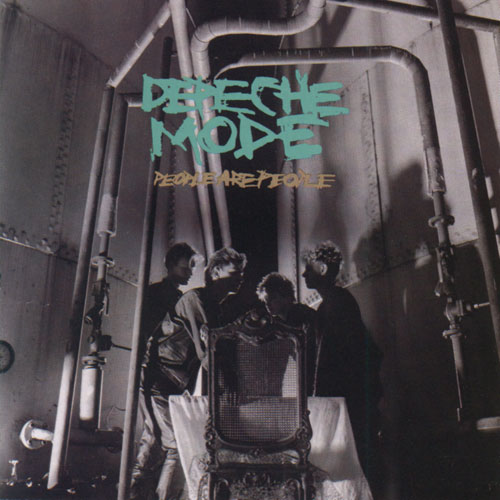 US VINYL LP RELEASES
Sire 25124-1
US LP, released July 2nd, 1984. This is a commercial release.


Side 1
People Are People [3:45]
Now, This Is Fun [3:23]
Love, In Itself [4:21]
Work Hard [4:22]
Told You So [4:27]


Side 2
Get The Balance Right [3:13]
Leave In Silence [4:00]
Pipeline [6:10]
Everything Counts [7:20]

US CD RELEASES
Sire 25124-2
US CD, released July 2nd, 1984. This is a commercial release.


People Are People
Now, This Is Fun
Love, In Itself
Work Hard
Told You So
Get The Balance Right
Leave In Silence
Pipeline
Everything Counts

US CASSETTE RELEASES
Sire 25124-4
US Cassette, released July 2nd, 1984. This is a commercial release.


Side 1
People Are People
Now, This Is Fun
Love, In Itself
Work Hard
Told You So


Side 2
Get The Balance Right
Leave In Silence
Pipeline
Everything Counts

Notes:
This album was not released in the United Kingdom. This release was created by Sire to catch up on some of the tracks they had left off of earlier albums, as well as round up some of the b sides that were not released in the States.
"Everything Counts" is the 12" Version. The rest are various single and album tracks.
The vinyl issue had a cover without any titles (like the cassette cover). A sticker was placed on the cover which had the name of the band and the title of the album.

Select an album by clicking on an album cover below...