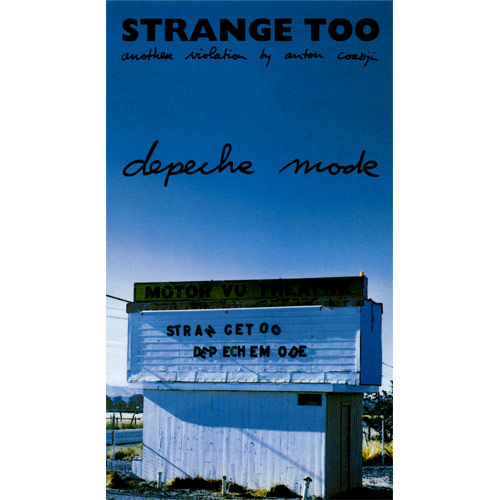 UK VHS RELEASES
Mute Film / BMG Home Video 790468
UK VHS tape, released 1990. This is a commercial release.


Personal Jesus
Policy Of Truth
Enjoy The Silence
Clean
Halo
World In My Eyes

Mute Film MF 003
UK VHS tape, released 1999. This is a commercial release.


Personal Jesus
Policy Of Truth
Enjoy The Silence
Clean
Halo
World In My Eyes


US VHS RELEASES
Sire / Reprise 38181-3
US VHS tape, released 1990. This is a commercial release.


Personal Jesus
Policy Of Truth
Enjoy The Silence
Clean
Halo
World In My Eyes

US LASERDISC RELEASES
Sire / Reprise 38181-6
US Laserdisc, released 1990. This is a commercial release.


Personal Jesus
Policy Of Truth
Enjoy The Silence
Clean
Halo
World In My Eyes

Notes:
The second compilation of Anton Corbijn music videos, this time focused on the "Violator" album. Both "Clean" and "Halo" were made for this compilation, though "Halo" did get some TV airplay.
This release was originally issued in 1990. Then, in 1992, it was reissued (same catalog number), but with slightly different "back inlay" artwork (a collection of other Mute Film titles available), and a different sticker on the actual tape. In 1999, it was reissued again under the proper "Mute Film" label. It - to date - has only appeared on VHS in the UK. The US and Japanese markets had laserdisc versions.

Select a home video by clicking on an home video cover below...